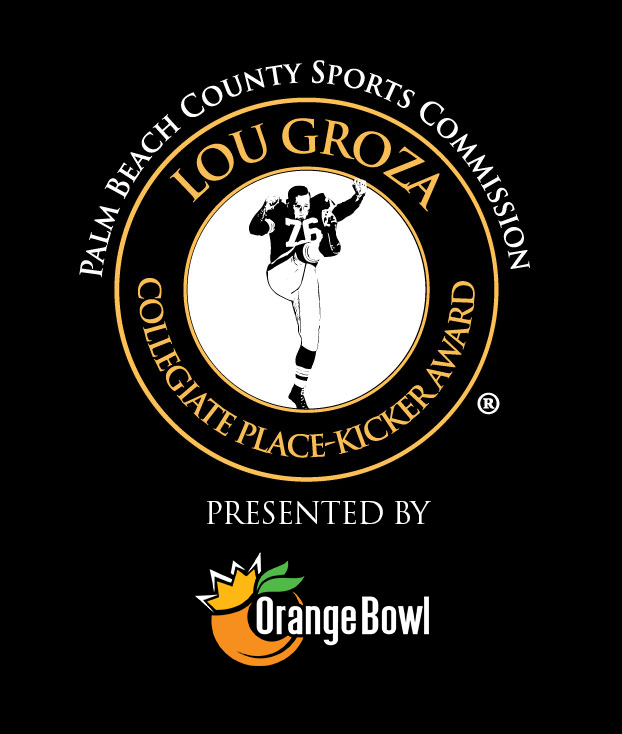 Miami RedHawks' Graham Nicholson
Wins the 2023 Lou Groza Award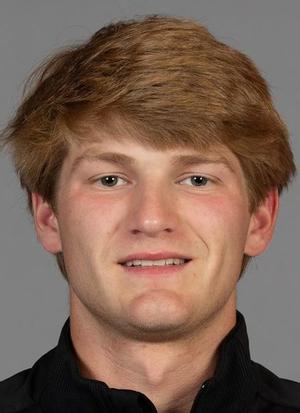 WEST PALM BEACH, FLA. – During Friday night's live Home Depot College Football Awards, the Palm Beach County Sports Commission announced Miami University junior Graham Nicholson as the winner of the 2023 Lou Groza Collegiate Place-Kicker Award.
"It is an absolute honor to win the Lou Groza Award," said Nicholson. "Winning this award would not be possible without everyone who helped me. Whether it be with my coaches, teammates, friends, family, or anyone else, I could not have achieved this alone and I am forever grateful for that."
Nicholson finished the season 26-for-27 on field goals, with his only miss coming late in Miami's MAC Championship Game victory over Toledo. With a 23-for-23 regular season, Nicholson set a new FBS record for the most field goals in a perfect regular season, topping 2012 Lou Groza Award winner Cairo Santos' mark of 21. Add two more to start the MAC Championship Game and he made 25 consecutive field goals, matching the all-time FBS record for the longest streak in one season. Overall, his 26 field goals tied for the second-most in FBS while his 96.3% accuracy was the highest by any kicker with even 15 attempts on the year. He also set the bar for consistency by making field goals in every game of the season. Of the eight FBS kickers who made at least 23 field goals, he's the only one who can make that claim. He kicked multiple field goals in nine games, including a trio of 3-for-3 performances. In two of those, he outscored the RedHawks' opponent on his own, totaling 11 points in both a 23-3 win over Kent State and a 23-10 victory over Buffalo.
This record-setting season of consistency is especially remarkable considering Nicholson was often kicking in the swirling wintery winds of the MAC. Over the last ten seasons, he's just the second MAC kicker to finish a season with better than 90% accuracy. He also didn't stay perfect nearly the entire season by playing it safe. His 19 field goals from at least 30 yards out are third in the nation, with the 10 from at least 40 yards out tying for third as well. While his season-long came from 52 yards away, his most important kick may actually have been one of the shortest in the country. His 20-yarder on the road in Cincinnati tied things late, allowing the RedHawks to knock off their oldest rival 31-24 in overtime, Miami's first win over the Bearcats since 2005.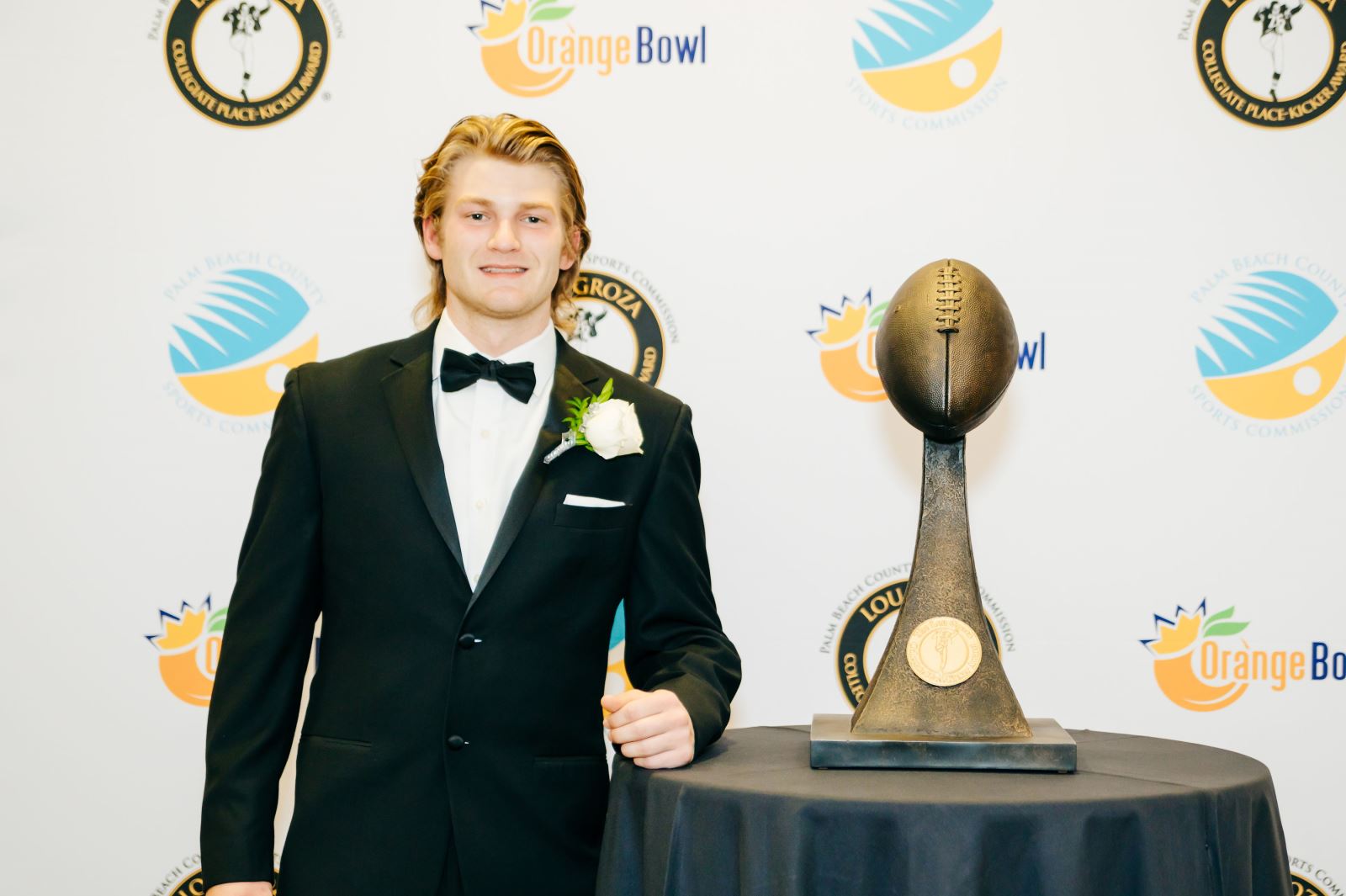 Nicholson beat out UNLV senior Jose Pizano and Alabama graduate Will Reichard for the award. Pizano's 25-for-27 season broke virtually every single-season record at UNLV, while Reichard's 111 points pushed him to the top of the record books as the all-time leading career scorer in FBS history.
Nicholson is Miami University's first Groza Award winner and the first RedHawk to win a national college football award. The national panel of Lou Groza Award voters is comprised of more than 100 FBS head coaches, SIDs, media members, former Groza finalists, and current NFL kickers. Since the first Lou Groza Award was handed out in 1992, 30 finalists, including 17 winners, have gone on to appear in the NFL, earning 13 trips to the Pro Bowl and taking home seven Super Bowls.

National College Football Awards Association
The Lou Groza Collegiate Place-Kicker Award is a member of the National College Football Awards Association (NCFAA), which encompasses the most prestigious awards in college football. Founded in 1997, the NCFAA and its 25 awards now boast over 800 recipients, dating to 1935. Visit NCFAA.org and @NCFAA on Twitter to learn more about the association.
About the Palm Beach County Sports Commission
The Palm Beach County Sports Commission is a private, not-for-profit organization contracted by Palm Beach County to promote and market the County as a sports and sports tourism destination. The Commission brings sporting events and activities to the County, enhances economic impact, stimulates bed tax revenues (primarily in the off-season), and maximizes utilization of County facilities. The Commission offers a full range of event service support, corporate partnerships, sponsorships, and a local membership program that support its goals. Local, regional, national, and international marketing efforts are ongoing by the Commission with sports organizations and event owners. The Commission also produces sports-related programs for the residents of Palm Beach County including the annual Lou Groza Award program, the Palm Beach County Sports Hall of Fame, and the Kids Fitness Festival of the Palm Beaches. For more information on the Palm Beach County Sports Commission, go to www.palmbeachsports.com.
Over the last few decades, many things have helped mold college football into the game it is today. Near the top of that list is the increased importance of the kicking game.
It used to be that place-kickers were local, non-scholarship athletes who made good. Now, top high school and prep kickers are as highly recruited as some quarterbacks and wide receivers.
With national championships often won or lost on one swing of the leg, the importance of having a top kicker cannot be understated.
The Lou Groza Collegiate Place-Kicker Award annually recognizes college football's top place-kicker.
| | |
| --- | --- |
| | |
| | |
| | |
| | |
| | |
| | |
| | |
| | |
| | |