2021 Top 3 Finalists
Lou Groza National Collegiate Place-Kicker Award 
Announces 2021 Top 3 Finalists
 Fan Vote Now Closed . Thank You to everyone who voted!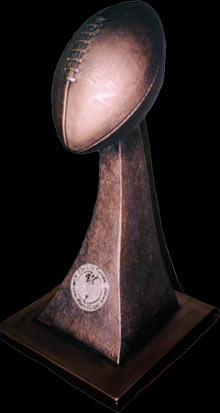 Lou Groza Award Announces Final Three
WEST PALM BEACH— The national panel of college football experts assembled by the Palm Beach County Sports Commission has selected the three finalists for the 30th Lou Groza Collegiate Place-Kicker Award presented by the Orange Bowl. Gabe Brkic of Oklahoma, Jake Moody of Michigan, and Noah Ruggles of Ohio State will vie for the honor.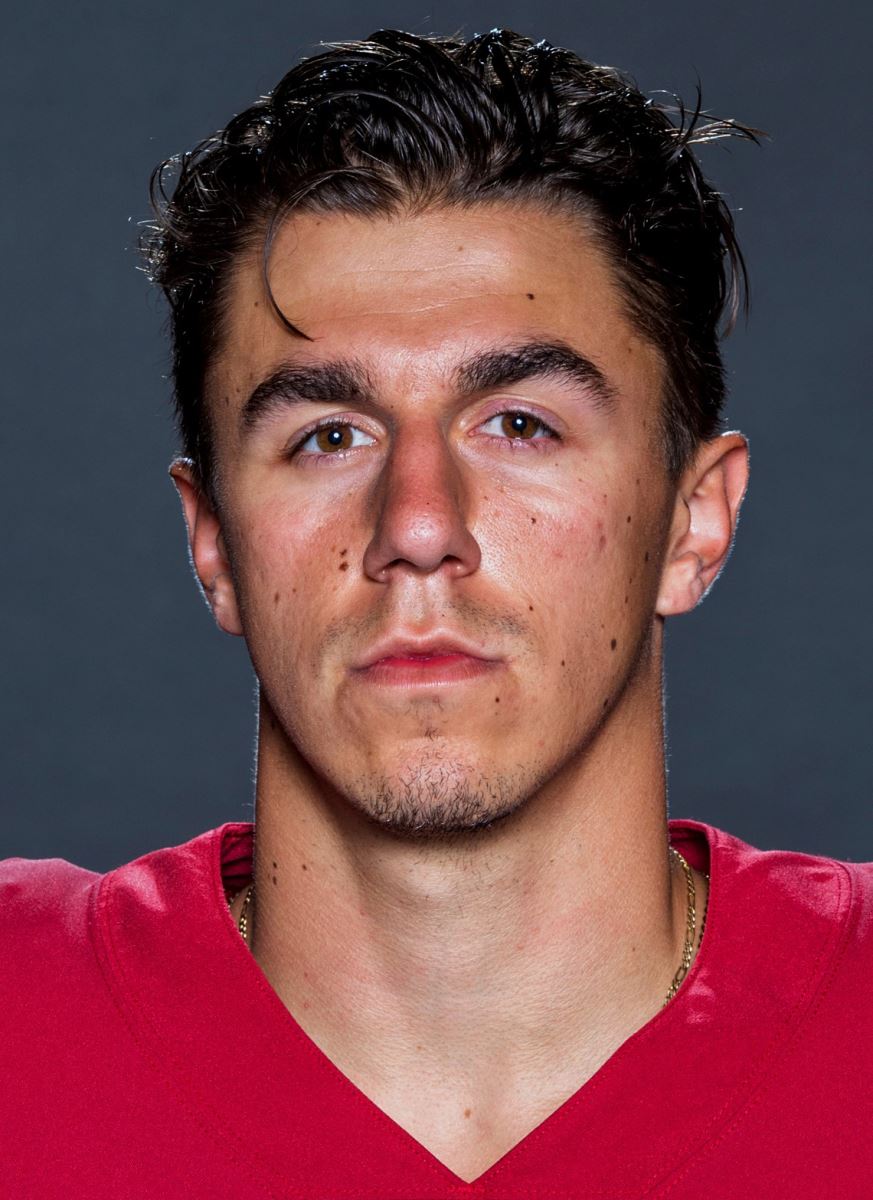 Brkic, a junior from Chardon, Ohio, leads the nation in long-distance field goals, connecting five times from at least 50 yards out. He got off to a quick start, with three of them in the season opener, tying the all-time FBS record for 50+ FGs in a single game. He connected from 56 yards in each of the first two games of the year, marking the longest Sooner field goals in over 40 years. In addition to his 17-for-23 FG campaign, he is perfect on 48 PATs, extending his career-long streak to 150-for-150.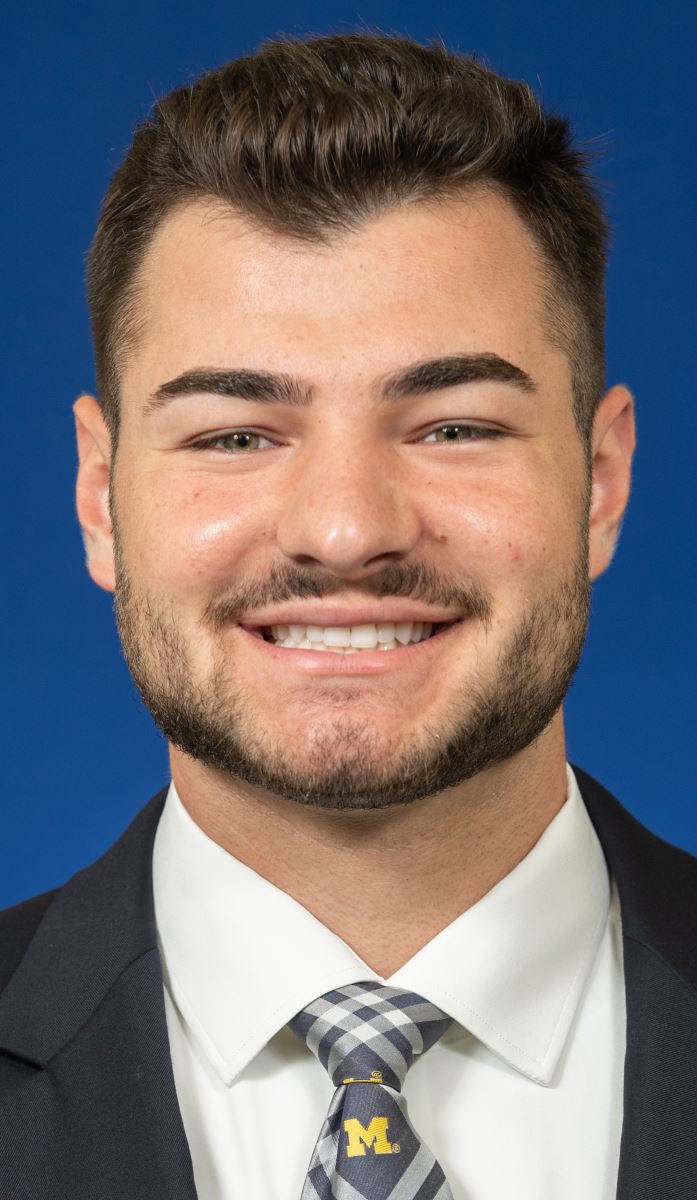 Moody, a senior from Northville, Michigan, ranks third in the nation with 22 field goals, and he's done it on just 24 attempts. That 91.7% conversion rate is the best in FBS among kickers with both 20 attempts and a 50-yard field goal. He kicked multiple field goals in Michigan's first six conference games, notching 18 makes in that stretch thanks in part to two 4-for-4 performances. 16 of his 22 kicks have come from at least 30 yards out, tied for the most in FBS. Add in his 44 perfect extra point attempts and his 110 points are the fourth-most by a kicker this season.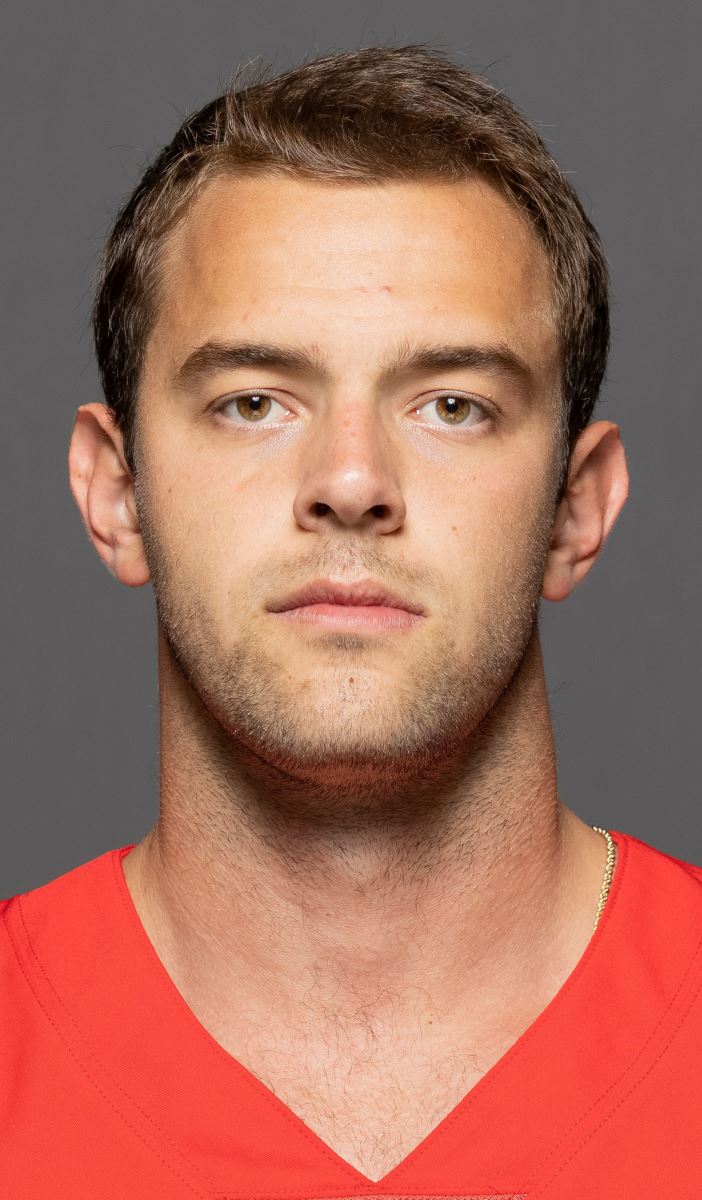 Ruggles, a senior from Odessa, Florida, is the nation's top scoring kicker with 113 points. His bid for a perfect season came to an end this weekend, snapping what had been the nation's longest consecutive field goal streak at 18 straight, going back to his previous season. Despite this late miss, his totals of 16-for-17 on field goals and 65-for-65 on PATs give him a combined accuracy rate of 98.78% on all kicks this season, the best by an FBS kicker with double-digit field goal tries.
This year, fans can have their part in naming the winner of the Lou Groza Award. Fans can visit www.lougrozaaward.com and cast a vote for their favorite of the three finalists selected by the national panel of voters. The finalist who receives the greatest total of fan votes will be given one vote on the final ballot. One vote can make a difference in the final outcome, so fans are encouraged to participate. 
This year's finalists were selected by a panel of more than 100 FBS head coaches, SIDs, media members, former Groza finalists, and current NFL kickers. These finalists will be honored at the 30th annual Lou Groza Collegiate Place-Kicker Awards Virtual Awards Celebration, streamed live on December 8th on lougrozaaward.com. The same voting panel then selects the winner, who will be announced live on ESPN at the Home Depot College Football Awards on Thursday, December 9th. For more information on the Lou Groza Award and the Palm Beach County Sports Commission, visit www.palmbeachsports.com.
Since the first Lou Groza Award was handed out in 1992, 28 finalists, including 16 winners, have gone on to appear in the NFL, earning 11 trips to the Pro Bowl and taking home 6 Super Bowls. That list includes 2021 NFL kickers Rodrigo Blankenship, Randy Bullock, Daniel Carlson Mason Crosby, Jake Elliott, Ka'imi Fairbairn, Graham Gano, Matt Gay, Zane Gonzalez, Dustin Hopkins, Younghoe Koo and Cairo Santos.
National College Football Awards Association
The Lou Groza Collegiate Place-Kicker Award is a member of the National College Football Awards Association (NCFAA), which encompasses the most prestigious awards in college football. Founded in 1997, the NCFAA and its 25 awards now boast over 800 recipients, dating to 1935. Visit NCFAA.org and @NCFAA on Twitter to learn more about the association.
About Palm Beach County Sports Commission
The Palm Beach County Sports Commission is a private, not-for-profit organization contracted by Palm Beach County to promote and market the County as a sports and sports tourism destination. The Commission brings sporting events and activities to the County, enhances economic impact, stimulates bed tax revenues (primarily in the off-season), and maximizes utilization of County facilities. The Commission offers a full range of event service support, corporate partnerships, sponsorships, and a local membership program that support its goals. Local, regional, national, and international marketing efforts are ongoing by the Commission with sports organizations and event owners. The Commission also produces sports-related programs for the residents of Palm Beach County including the annual Lou Groza Award program, the Palm Beach County Sports Hall of Fame, the Kids Fitness Festival of the Palm Beaches, and the annual Holiday Basketball Classic of the Palm Beaches. For more information on the Palm Beach County Sports Commission, go to www.palmbeachsports.com.
For more information regarding the Lou Groza Collegiate Place-Kicker Award, please visit LouGrozaAward.com, or follow @LouGrozaAward on Twitter for updates as they happen.  Additional information can be obtained by contacting Jared Fleet at (561) 233-3120 or JFleet@palmbeachsports.com.